« Back
Bargmann Hendrie + Archetype Inc. - Doing justice for one of Boston's legal giants
January 1st, 2019
---
"We're a creative and nimble firm," Hendrie says about her opertation that's among the dominant players in Boston's large commercial, residential, institutional, educational and aquatics projects, and whose expertise may also be admired in Washington, D.C., as well as in distant locales such as Dublin, Singapore, Paris, and London.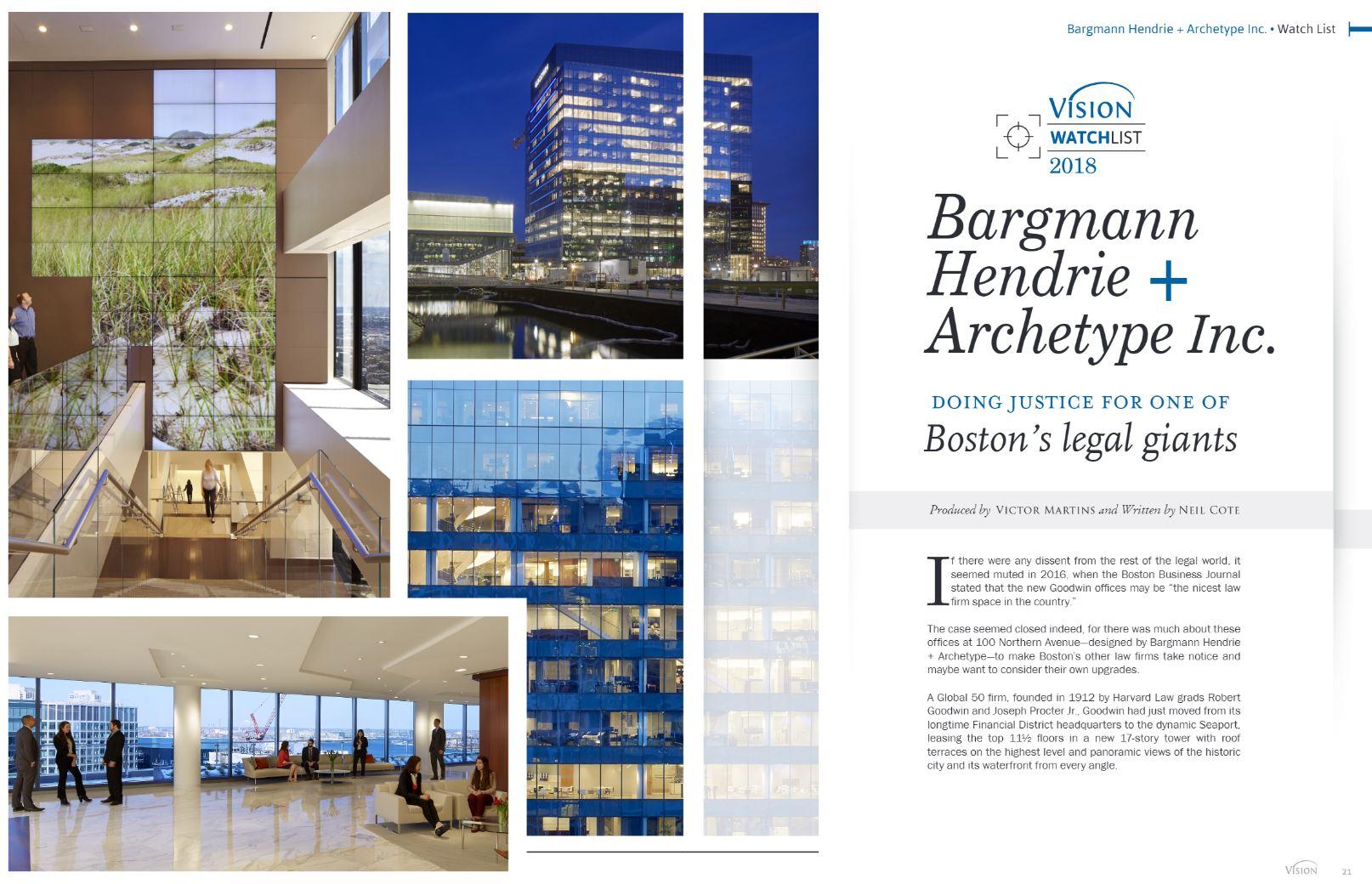 Posted in the category
Cat 1
.

Recent Articles
There are no articles posted this month.
Archive