Bargmann Hendrie + Archetype, Inc. (BH+A) is a 50-person WBE architecture and interiors firm in Boston, Massachusetts. Our portfolio is consistently recognized for innovative, functional, cost-effective design. Our design philosophy is to create solutions with character that reflect optimal functional layouts, innovative use of materials and state-of-the-art operating systems. BH+A is led by principals Joel Bargmann, Carolyn Hendrie, Tom Scarlata, Dan Chen, Ben Wilson, and Laura Fairbanks. The BH+A team brings an integrated, consensus-building approach to private and public sector clients, with senior-level attention on every project. Specialized areas of expertise include housing, workplace, recreation and community centers, aquatic facilities, historic buildings, museums, independent schools and higher education institutions.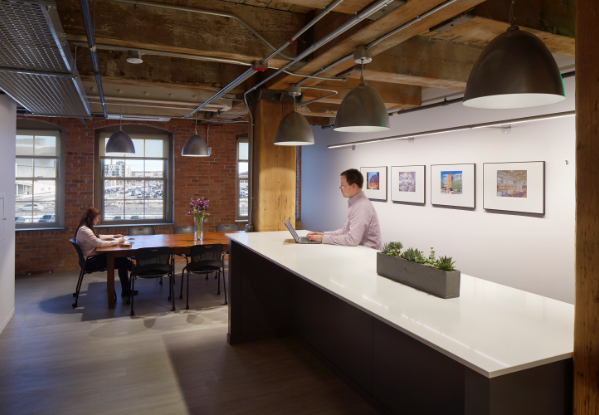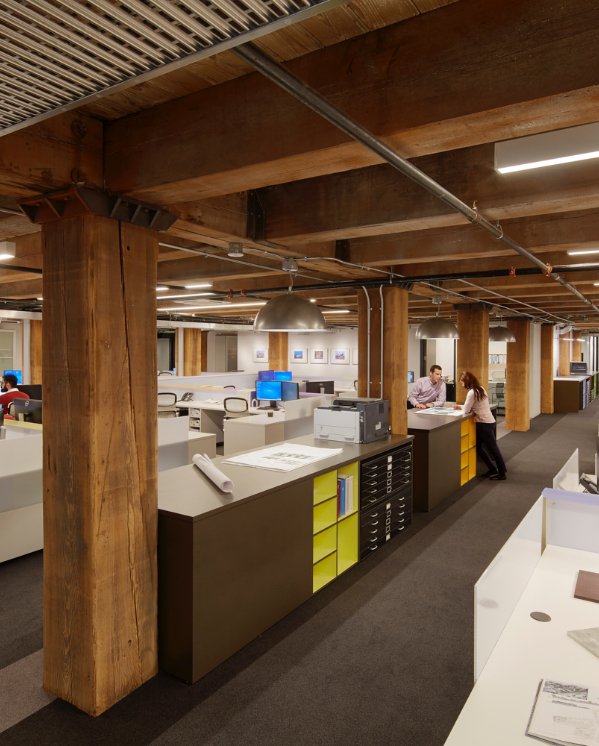 Culture
BH+A staff work in studios organized around housing, workplace, recreation, education and historic project types. Staff is encouraged to work on all aspects of projects, cultivating a team-centric culture supporting mentorship and professional growth. Team members are able to specialize or move between project types as they prefer.
We place value on professional registration of team members. Entry level staff is encouraged to advance their career with the goal of achieving registration. We offer a challenging environment where team member's abilities are developed in new directions or project types and strive for a consistent team from design through construction administration. Principals of the firm are very involved with each project and a cooperative synergistic relationship is important to the execution of projects.
We offer regular lunch and learn sessions to keep up with industry trends and also gather monthly for "First Thursday" to share project progress across studios, discuss design ideas & trends, and socialize. The firm supports charitable efforts for organizations such as Heading Home and the American Cancer Society and participates in the annual J.P. Morgan Corporate Challenge race. We encourage our staff to participate in local community groups or committees within professional organizations to connect with the design community.